So, going to round up this week's focus on the best underground labels of 2012 with a look at three of the best labels operating on this tiny island of ours.
Fort Evil Fruit
Fort Evil Fruit come correct. Founded in 2011 by Paul Condon, member of United Bible Studies with the best beard in showbiz, Fort Evil Fruit have been quietly releasing small runs of tapes from experimental artists, both Irish and international. Genre is a thing of the past here and the label flits comfortably between the noise of Koppershwache, the blackened metal of Wreck Of The Hersperus, the ambient works of Richard Moult and Jandek covers by Naythen Wilson. It's all linked by mood and an outsider spirit. There's nothing remotely fashionable about Fern Floor's prog-folk epic Elder for instance. Having initially sold out, Aine O'Dwyer's Music For Church Cleaners is now back in print and I cannot say enough good things about it. Quite simply one of the best albums of the year, Music For Church Cleaners is a soothing and deep organ meditation with an incredibly intimate sense of space.
Every release on Fort Evil Fruit has something to recommend it and the dedication to "difficult" music is inspiring.
http://fortevilfruit.blogspot.ie/
[soundcloud url="http://api.soundcloud.com/tracks/23829860″ params="" width=" 100%" height="166″ iframe="true" /]
————————————————————-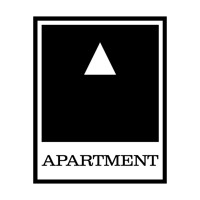 Apartment Records
While much is made of electronic music in Ireland these days, most of it doesn't engage with house and techno in a real way. Apartment Records does. Started by Kenny Hanlon last year, Apartment has so far released tracks from TR-One, Lerosa and NCW, showing a commitment to forward-thinking club music and a no-bullshit aesthetic. TR-One are big favourites around here and their Drum Dance 12″ is among their strongest and the strangest releases, being little more than arranged percussion. The remixes from John Heckle and Juju & Jordash on the B-side are great and help to locate the Carlow boys in a new wave of raw club music being explored around Europe.
https://soundcloud.com/apartment-records
[soundcloud url="http://api.soundcloud.com/tracks/53903435″ params="" width=" 100%" height="166″ iframe="true" /]
————————————————————-
Out On A Limb
If you do something for a long time, hopefully you'll get pretty good at it. Out On A Limb are very good at being a record label. Next year they'll celebrate ten years in the business and 2012 was as good a year as they've had. A strong re-commitment to vinyl and new blood in the form of Jogging and Hidden Highways were at the heart of this resurgence. While many worried about the Richter-shaped hole in the Irish scene, Out On A Limb just got better at doing what they do. Prices are fair, the packaging is great, there's a commitment to community, everyone helps each other out along the way. Oh yeah, and the music is great. With full-length records from Windings, Owensie and Jogging (each the best of their respective careers), there was no better place to find quality Irish indie music in 2012.
[soundcloud url="http://api.soundcloud.com/playlists/2365899″ params="" width=" 100%" height="450″ iframe="true" /]